The paintings featured here have been designed for specific individuals, to be given as gifts or to mark special occasions.
For more information contact me.
Molly's Monogram
Molly's monogram was commissioned by her uncle for her 5th birthday. Born in late August, the painting captures the transition from summer to autumn with red tinged leaves, ripe blackberries and busy field mice. The turning season is also reflected in the metalwork of the initials as they transition from warm gold to autumnal bronze. Every year, each new crop of blackberries will remind her of her birthday.
James' J
James' initial was painted to celebrate his first birthday. The seasonal cycle of his first year is reflected in the foliate border, which evolves in colour from the yellow-greens of spring to the silver-blues of winter. The chivalrous knight in combat with a snail, an eccentric pairing popular in medieval manuscripts, will hopefully provide scope for the imagination throughout his childhood.
Dario & Nicola's Monogram
Dario and Nicola's intertwined initials celebrates their marriage. The design serves as a reminder of the wedding day; the soft blue echoes their colour scheme while the lettering and flourished border match their invitation and decorations.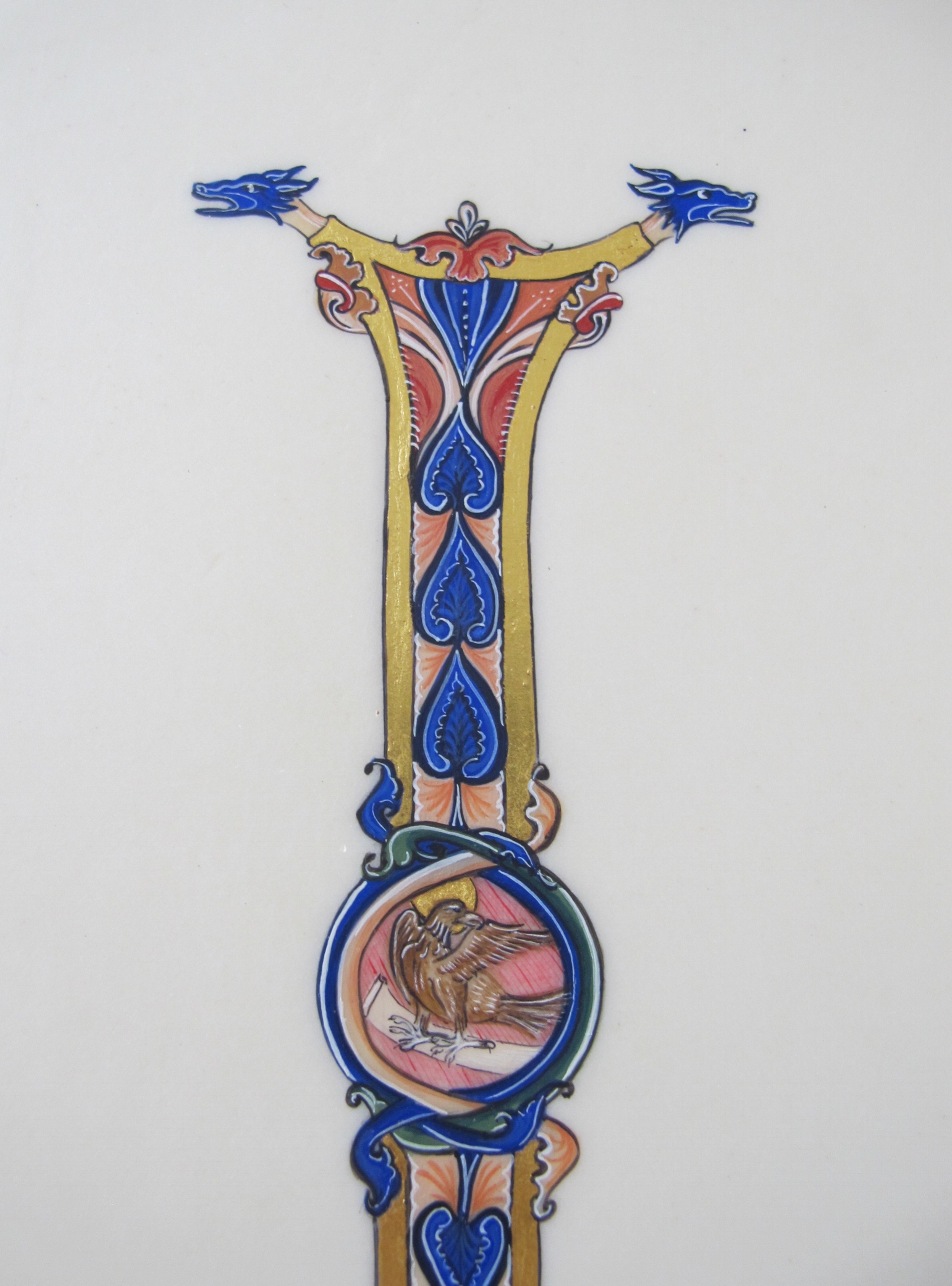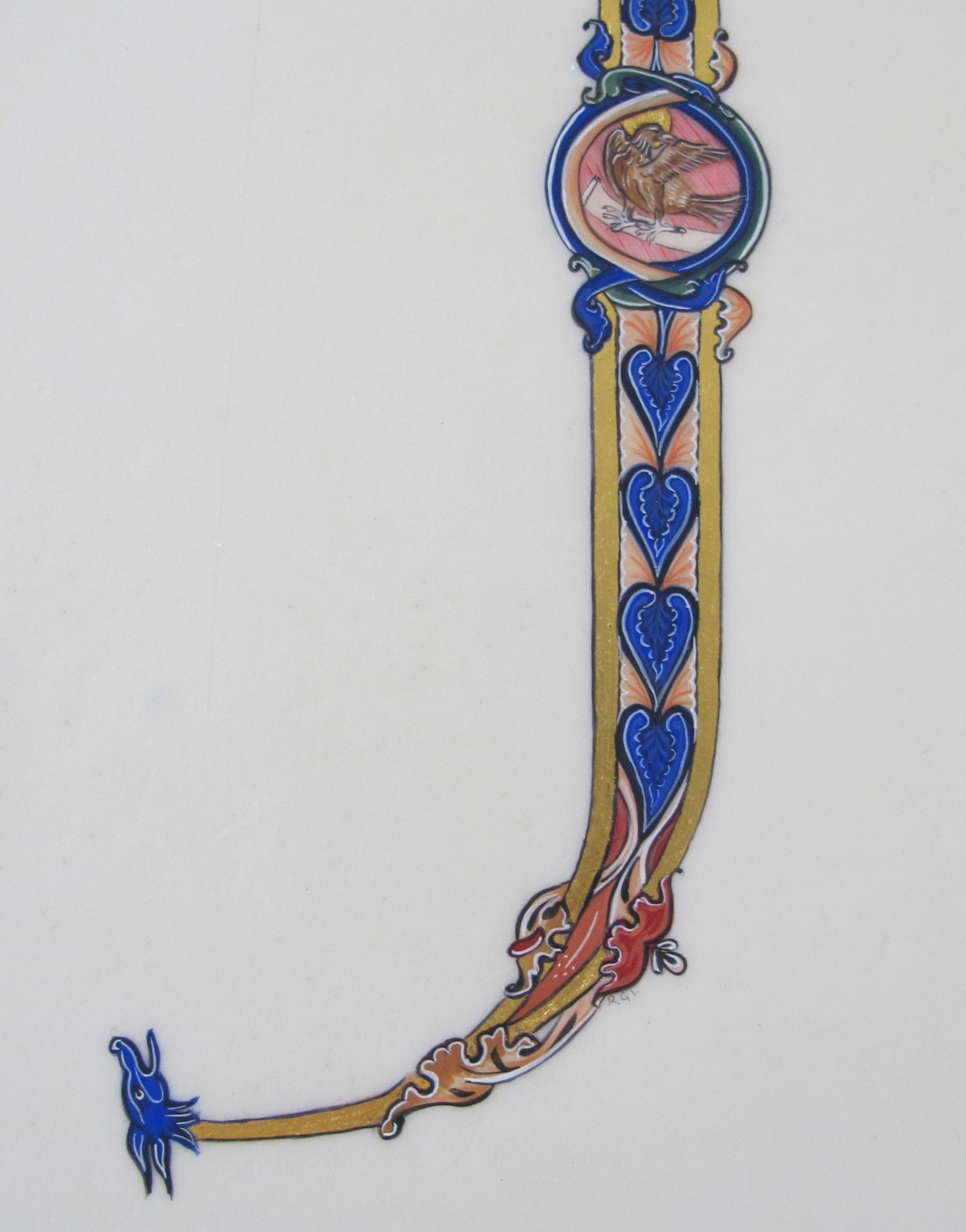 John's J
John's J was commissioned as a thank you gift. A lover of medieval art, John's initial is painted in the style of the 12th century Winchester Bible. The initial is further personalised by the eagle in the medallion, a traditional symbol of John the Evangelist.
Joanna's J
Joanna's J was a gift from one Art Historian to another. The initial was designed to reflect Joanna's love of early Italian art, using as inspiration one of the British Library's most exquisite Sienese manuscripts of Dante's Divine Comedy.